Front Constant Velocity Driveshaft Parts for 1974 to 1975.5 Dodge 4x4s
When Dodge introduced the all new 1974 Ramcharger, it was equipped with a New Process NP203 full time, chain drive transfer case and a Spicer 1310 series front Double Cardan Constant Velocity Driveshaft. The NP203 replaced the part time gear drive NP205 transfer case for 1975 model year, W100, W200, and W300 4x4 trucks. Intilly, the Spicer 1310 CV shaft was used for all 1975 Dodge models, but as the model year progressed it was replaced by Saginaw type CV shaft that with Saginaw S44 u-joints in the CV head and a Detroit Universal 7260 series u-joint at the front axle. Dodge contined to use the Saginaw x 7260 front shaft for all full size 4x4s to 1992 and for some gas engine models into 1993. If you have a 1975 Dodge, you can easily identfy which type front CV shaft you have by looking at the transfer case output. If your transfer case has a end yoke that cradles two of the u-joint caps, you have a Spicer shaft. If you have a square or round output flange that mates to a round driveshaft flange you have a Saginaw shaft.
Constant Velocity Parts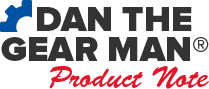 Dodge only used 1310 series Spicer type Double Cardan Front Constant Velocity Driveshafts in full size 4x4s from 1974 to mid model year 1975. The u-joint cup size is 1-1/16" and the overall width of an installed universal joint is 3-7/32"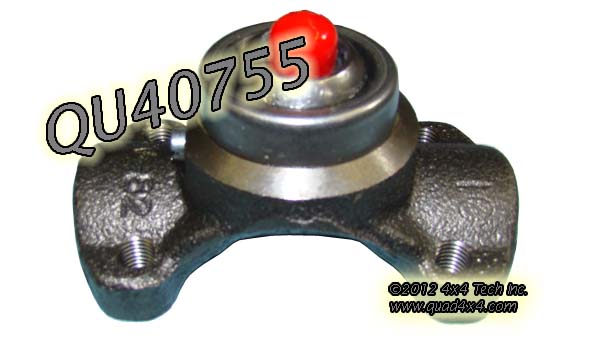 QU40755 Greaseable CV Centering Yoke for 1974-1975.5 Dodge Fits all Double Cardan Front CV Driveshafts on Dodge 4x4 models with Spicer Type front CV driveshafts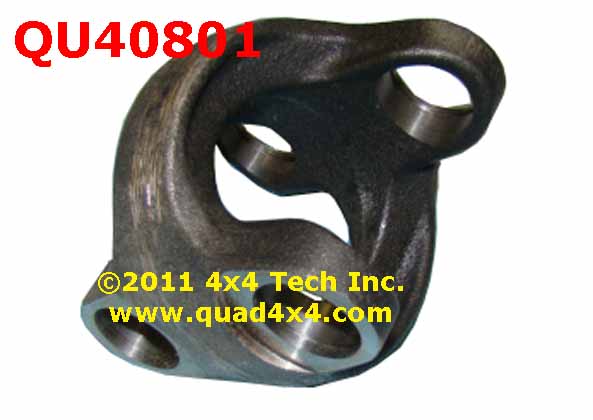 QU40801 CV Center Yoke for 1974-1975.5 Dodge Is the H shaped double yoke that joins your CV joint's inner and outer universal joints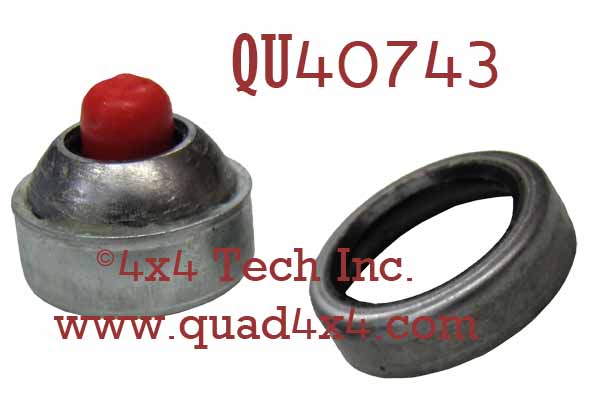 QU40743 Front Driveshaft CV Centering Ball Kit for 1974-1975.5 Dodge Front driveshaft Double-Carden Driveshaft Constant Velocity Joints. If your cast iron CV Centering Yoke is in good shape, you can save $$ by just replacing your old Centering Ball and Socket with this Kit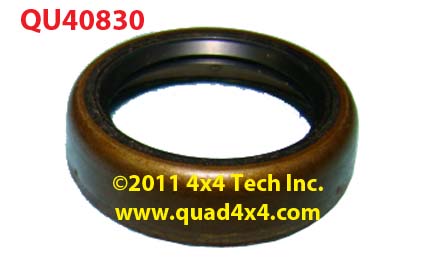 QU40830 Replacement CV Grease Seal
For Dodge Double-Cardan CV Joint. This part is included in
QU40743
Ball Kit and is part of
QU40755
CV Centering Yoke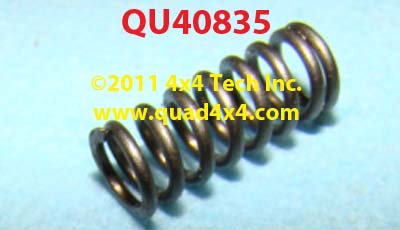 QU40835 Front Replacement CV Tension Spring
For Dodge 4x4s with Front Double-Cardan CV Joint. This part is included in
QU40743
Ball Kit and with
QU40755
CV Centering Yoke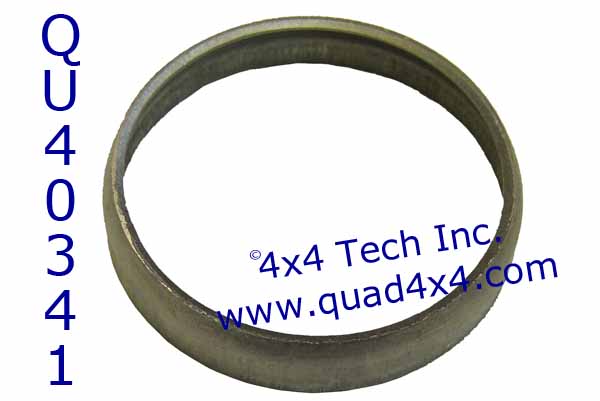 QU40341 CV Splash Shield For 1974-1975.5 Dodge CV Joints protects your CV Centering Ball from damaging road splash. Shield is used on your Ball Stud Tube Yoke
Manuals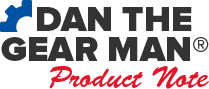 An awful lot driveshaft parts are wrecked by the slam-bang methods of universal joint replacement used by most people doing driveshaft service. Your Double Cardan driveshaft components are machined to incredibly precise specifications and can be easily damaged by either poor service procedures or makeshift tools (or both). Our Driveshaft Manuals guide you through the various driveshaft service jobs using clear color photographs and detailed text.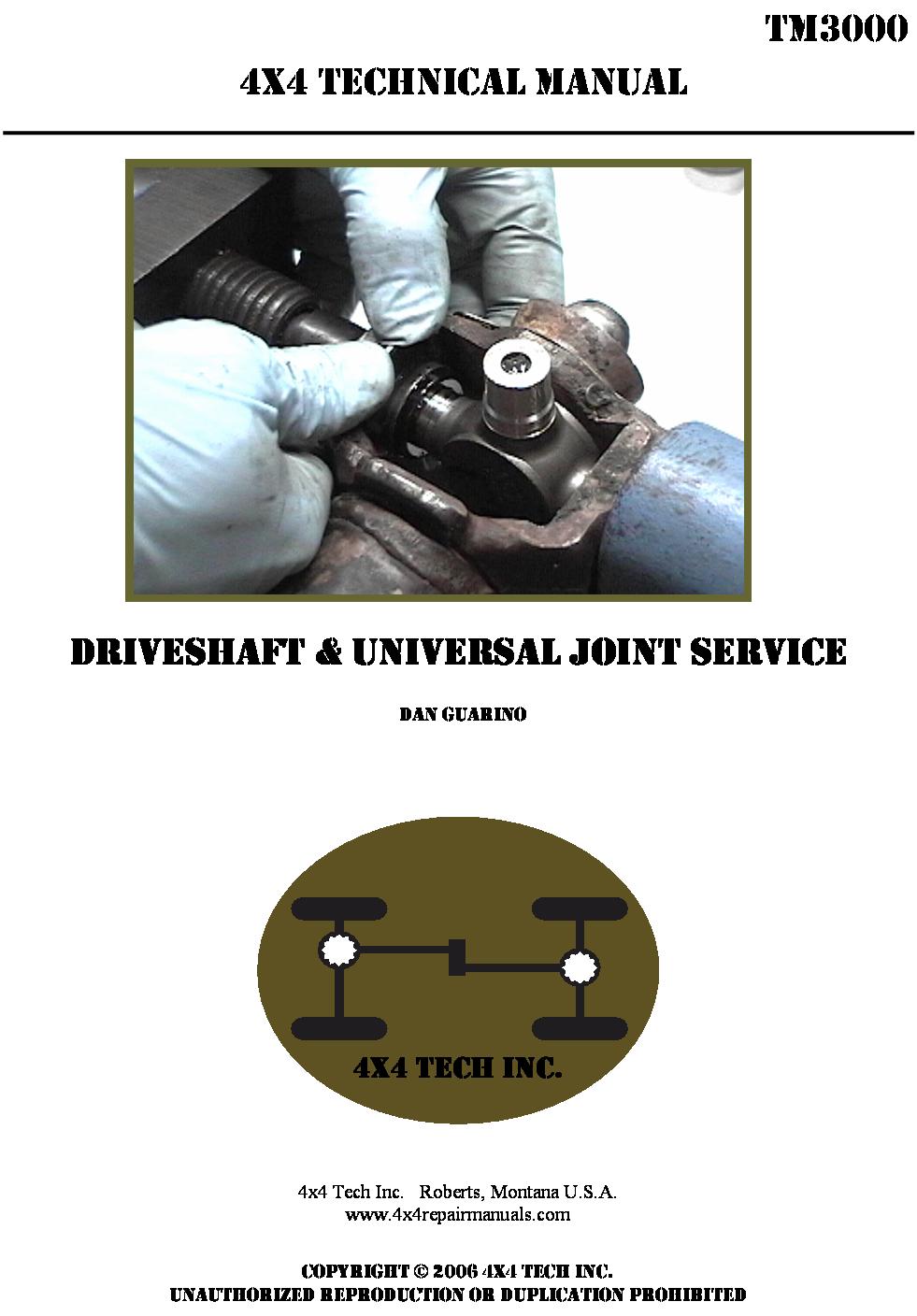 TM3000 Driveshaft Service Manual Order print or download versions of the complete manual or download individual chapters that cover all aspects of 4x4 and light truck driveshaft service
Link to our TM3000 Catalog Product Page
Rebuild Kits with Greaseable U-Joints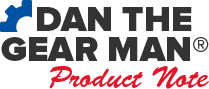 4x4 Front Constant Velocity Shaft Rebuild Kits for 1974-early 1975 Dodge Ramcharger and early 1975 W-Series 4x4's. Rebuild your front Double Cardan constant velocity driveshaft yourself with one of these affordable basic Kits! Our Custom driveshaft QUADKITS® feature 3 USA made heat treated, alloy steel, greaseable u-joints, 2 Cup Type Grease Fittings, CV Centering Yoke Assembly or CV Ball/Socket Kit, and Threadlocker. We offer Custom Kits that include your choice of either a CV Centering Yoke or just a replacment CV Ball and Socket Kit. If your CV Centering Yoke casting is OK, you can save money by replacing just the worn ball and socket, but be advised you will need a 1"-1 " blind hole bearing puller to remove the old seat and a hydraulic press for installation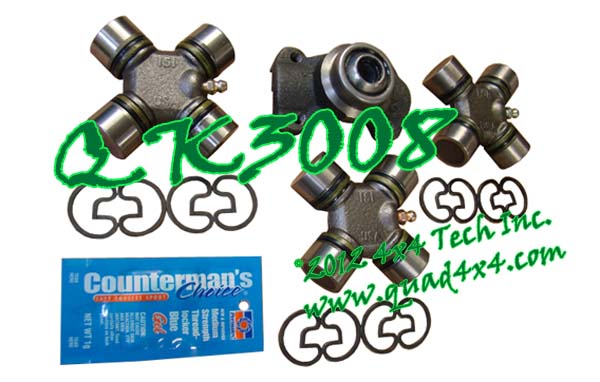 QK3008 1310 Series Greaseable Driveshaft Rebuild Kit with Centering Yoke Fits 1974-early 1975 Dodge Ramcharger and early 1975 Dodge W100, W200, W300 4x4s with Spicer 1310 universal joints. QK3008 Kit includes 3 greaseable USA made universal joints, 2 cup type grease fittings, greaseable CV centering yoke, and threadlocker for the CV attaching bolts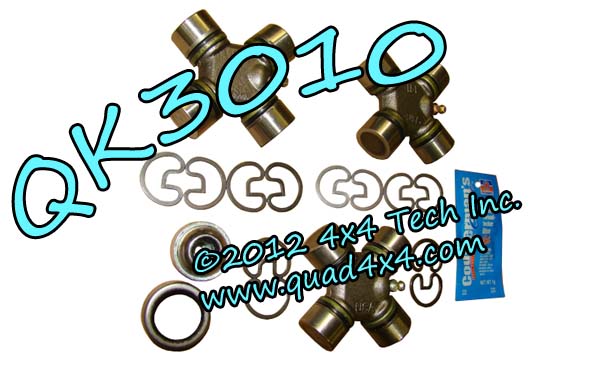 QK3010 1310 Series Greaseable Driveshaft Rebuild Kit with Replacement CV Ball Kit Fits 1974-early 1975 Dodge Ramcharger and 1975 Dodge W100, W200, W300 4x4s with Spicer 1310 universal joints. QK3010 Kit includes 3 greaseable USA made universal joints, 2 cup type grease fittings, Replacement CV Ball/Socket Kit with Seal, and threadlocker for the CV attaching bolts
Rebuild Kits with Premium Torque King® U-Joints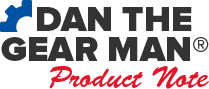 Torque King® Constant Velocity Driveshaft Rebuild Kits for your 1974-early 1975 Dodge Ramcharger and early 1975 W-Series 4x4 trucks are for those who want only the best parts for their Double Cardan constant velocity driveshaft. These Premium Kits feature rugged Torque King®, cold-forged, alloy steel, non-greaseable factory synthetic-lubed u-joints, new CV Centering Yoke, and Threadlocker
TK3061 1310 Series Premium Front Driveshaft Rebuild Kit with Torque King® U-Joints and Greaseable Center Yoke Fits all 1974-early 1975 Dodge Ramcharger and early 1975 Dodge W100, W200, W300 4x4s with Spicer 1310 front CV driveshafts. Kit includes 3 Torque King® Cold-Forged Premium Universal Joints, Greaseable CV Centering Yoke, and Threadlocker for your driveshaft attachment bolts
Universal Joints