1996-1997 Borg Warner 4407 Transfer Case Parts in Ford F250 and F350 Trucks
The Borg Warner 4407 Transfer Case is a mechanical shift, chain driven unit with a plantary type low range reduction. Ford used the BW4407 for only the 1996 and 1997 model years in F250 and F350 4x4 trucks. The BW1356 was available with and without Power Take Off (PTO) drive capabilities.
Bearings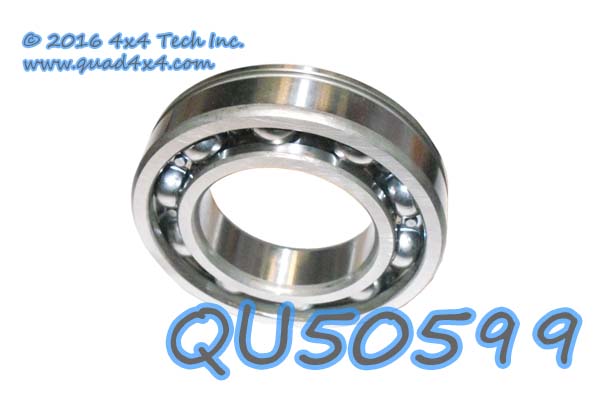 QU50599 Ball Bearing without snap ring groove. This bearing has a 50mm inside diamter. For BW4407 transfer case mainshaft center bearing and many other applications.
Drive Chain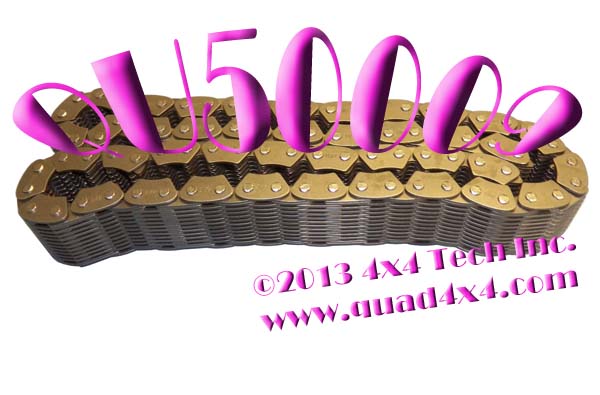 QU50009 Morse BW4407 Transfer Case Drive Chain Is a genuine original equipment replacement chain for all 1996 and 1997 Ford F-250 and F350 4x4 trucks with Borg Warner 4407 chain drive transfer cases
Miscellaneous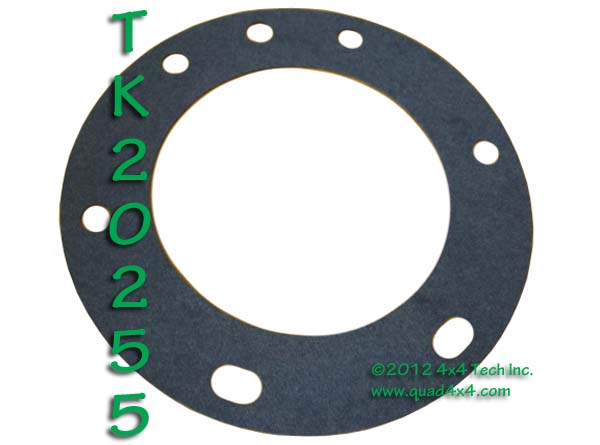 TK20255 Torque King® Ford 6 Bolt Transmission to Transfer Case Gasket Is a genuine, premium quality, original equipment, heavy gauge paper gasket that fits between your 1996 to 1997 F250 or F350 transmission and transfer case. TK20255 fits all Ford Ford F-250 and F350 4x4 trucks with Borg Warner 4407 Transfer Cases from 1996 to 1997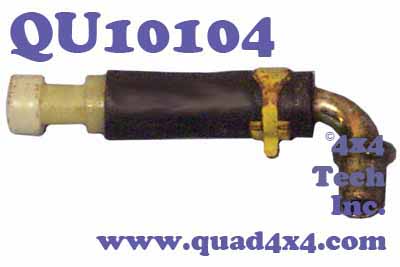 QU10104 Vent and Hose Assembly The plastic vent itself will fit any 5/16" hose and is commonly used as an axle vent breather. Made in U.S.A
Output Yokes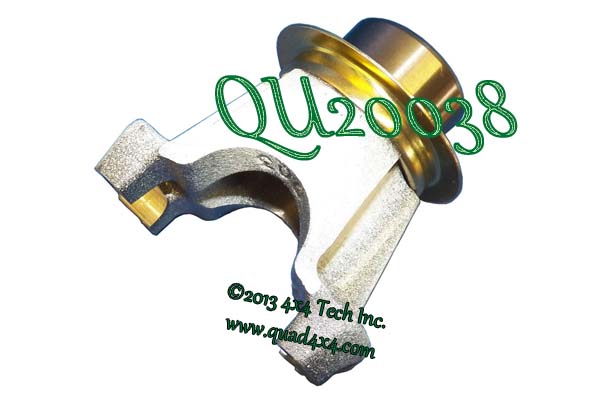 QU20038 1356 CV Output Yoke For BW1356 or rear output CV yoke for 1978-1997 Ford F-Series with Borg Warner 1356 Transfercase and constant velocity drveshaft
Seals, Individual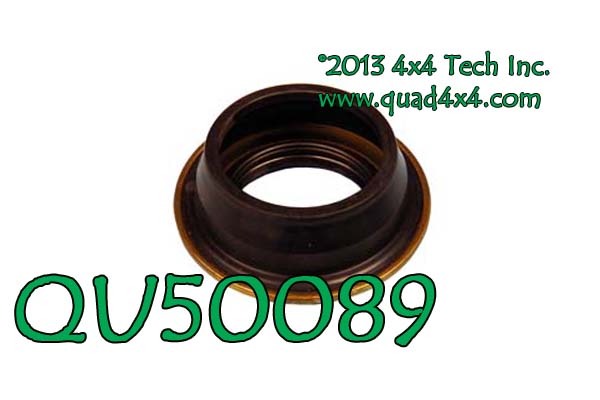 QU50089 Slip Yoke Rear Output Seal For 1987-97 BW1356 and 1995-1997 Ford F250, F350 Borg Warner 4406, 4407 transfer case
Small Parts